WELCOME IN .....
You wont be seeing too much Jazzy stuff out here,but a whole lotta stuff on me, my ideas, my thoughts, my pals and the people who influenced me, my life ...... and more and more and more.
You can know me as a person influenced wholly by music, 60's, peace movement and people who were radically different. My grand-dad influenced me too and so did my hometown, my education and my friends.
I welcome you to my world. Enjoy the ride.

| | |
| --- | --- |
| | Meeeeeee ... |


Always .....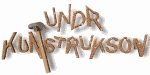 Mail me

Sign my Guestbook View My Guest Book Thanks to

You are the
th person here !!!
---